California Branch- New Property and Foster Network

Pet Matchmaker Rescue California
New Property and Foster Network
PO Box 21406
Bakersfield, CA 93390
OUR ADOPTIONS ARE TO APPROVED ADOPTERS AND BY APPOINTMENT ONLY
All of our animals are currently in foster homes.
*************
Our mission:
Pet Matchmaker Rescue's California Branch (Bakersfield) aims to reduce the number of euthanized animals from Animal Control facilities. We also aim to reduce the number of stray animals in Kern county and hope to build a knowledgeable and understanding community. We aim to provide high quality care including, food, shelter and medical services for these animals until they are adopted to a forever family.
PLEASE CLICK HERE IF YOU HAVE FOUND A STRAY DOG!
**************
U

P

COMING EVENTS!!
***********************************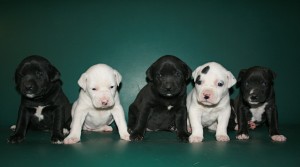 Pet Matchmaker is comprised of several foster homes, but there are many things we could still use as a rescue- read below for "gift" ideas for the dogs and the people that love and help them each day until they find their forever home!
WISH LIST:
UPDATE: 11/19/14- NEW PLAN! We have met with architects and engineers and have decided to go a different route with our build… it's way more appealing to the comfort of the dogs and convenience of the volunteers that will be able to come help… we have attached the plans… we are still needing about $30k to complete this build and the play yards that surround them…
We have decided to create a donation program in which individuals, families and companies can donate toward a specific "room" or play yard for the dogs, and we would have a plaque made up to honor those donors! We would then give updates to that donor of who was inhabiting that dwelling space of the facility and where they go once they are adopted! We will have 4 large dog rooms, 4 small dog rooms and two puppy runs for moms with pups or just lone litters without mama. We will have 4 play yards consisting of 1 large dog yard, 1 small dog yard and two individual puppy yards. Each donation "space" will be valued at different amounts ranging from $1000-$5000. Smaller donations can be used toward play yard accents and benches for visitors and volunteers to hang out.
If you or someone you know are looking for a great way to get a tax write off- here it is!! We are hoping to have the facility up and running by Christmas Day so our visiting fur critters will be warm and comfortable through the holidays (if they haven't yet found their forever home). Please email us at petmatchmakerca@gmail.com, or donations can be PayPal by going to www.petmatchmaker.org and clicking on the "West Coast donation" button in the bottom right-hand side of the homepage, or donations can be mailed to:
Pet Matchmaker Rescue
PO Box 21406
Bakersfield CA 93390
Thanks again for all the support and we would like to give a shout out to our first BIG donor- RL Environmental, Inc. They will receive a plaque over whatever area they chose on the new facility! Thanks again, and spread the word!!!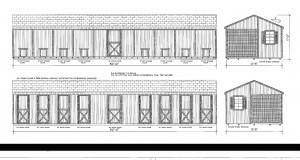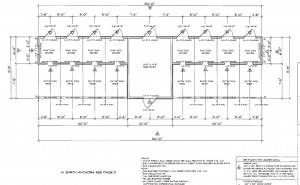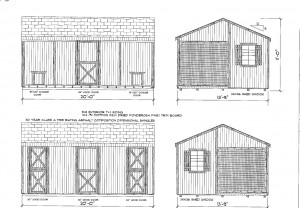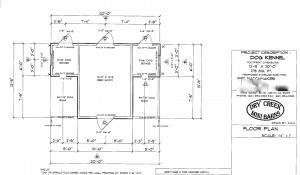 UPDATE: 10/13/14-
We have cleared the Eucalyptus grove of the trees necessary to build our animal housing facility and have had the surrounding trees topped and trimmed.  The Boy Scouts came out on Saturday October 6th and cleared the area, then later that week  treated the stumps so we wouldn't have any issues down the road with roots busting through our foundation.  Our next step is to get the septic people out for an estimate.  We have an estimate of $6k for our concrete slab, then another $10k for the building structure…. we have approximately $14k to raise still for the continuation of the process…  if you or someone/company you know would like to donate materials or support financially, we are still in desperate need!  We need metal posts, chain link, concrete, lumber for the interior rooms, drywall, plumbing pipe material, electrical wiring material….. the list goes on and on.  Donations can be made to Pet matchmaker Rescue via Paypal at www.petmatchmaker.org and click on the "west coast donation" button on the bottom right hand side of the homepage…. or snail mail can be donated to:
Pet Matchmaker Rescue
PO BOX 21406
Bakersfield CA 93390
ALL DONATIONS ARE TAX DEDUCTIBLE AS WE ARE A 501C3 NON-PROFIT ORGANIZATION!
Thanks for thinking of us and please keep your eye on the website for updates on this project!
Clearing the grove
Cleared grove, post Boy Scouts
One of our awesome Boy Scouts, Nicholas Darling, working hard!
1/12/14:
We now have 3 acres to continue our mission to help animals in need in Kern county. We are in the beginning stages of planning and constructing a kennel specifically for the Pet Matchmaker dogs and puppies to make them comfortable and keep them happy in their stay with us until they find their forever home.
We have put together a list of a few things we could desperately use… we are trying to expand on our new space and, at this time, just don't have the funding to do so… please help us help the animals- the more resources we have, the more lives we can save! We have the space, LETS USE IT! Monetary donations toward our endeavor can be mailed to:
Pet Matchmaker Rescue
PO Box 21406
Bakersfield, CA 93390
Paypal donations can be made to: petmatchmakerca@gmail.com
All donations are tax deductible as we are a 501(c)3 non-profit organization.
WISH LIST
Costco: (See photos below)
* Kirkland puppy (yellow bag) and Adult food (Natures domain-red bag)
* Bleach
* Any type of wet food
* 1 Stockton shed (seen here-http://www.costco.com/Stockton-8′-x-12′-Wood-Storage-Shed.product.100048470.html) These would be used as our storage for food/supplies for fosters
* Gift cards to purchase any of the above
Home Depot/Lowes:
* Concrete (50 or 80lb bags) or donation toward pump truck
* Approx. 300ft. chain link fencing to expand play areas
* Gift cards to purchase any of the above
We could definitely use man-power from contractors (welders, electricians, plumbers, general contractor, etc) or people who know how to do it all! Any time donated by licensed professionals would be a tax write off for the business! If you know anyone that can help, please have them contact us at petmatchmakerca@gmail.com
We also need volunteers.  All ages (children under 18 must have a waiver signed prior to volunteering). The dogs are all in foster homes, so we are always in need of more homes for our babies to stay until a permanent home is found. We can always use help with projects around the new property and working with the rescue horses and ponies- cleaning, brushing, mucking stalls, and walking/riding (experienced riders only)grant writing, you name it!  If you are interested in helping with grants (we desperately need this!!), PLEASE contact Morgan at petmatchmakerca@gmail.com.
PMM California Spay-Neuter Contract